node-red-contrib-deconz
1.3.3
deCONZ connectivity nodes for node-red
Hi, I'm Dennis the Community Manager of deCONZ. I've tried to invite Andrey over but he mentioned that he stopped development. I've asked him to transfer the repository so we can advance on it later. @Zehir wil probably take over development sometime soon! Please bear with us.
I'd like to thank @Andreypopov for his contributions!
node-red-contrib-deconz
Node-Red Nodes for deCONZ connectivity.
Available nodes are:
deconz-in: A node to subscribe to deCONZ devices
deconz-get: get state of device or group
deconz-out: send data to device or group
deconz-battery: get battery status of device
deconz-event: get all deconz events
Home Assistant
Do not forget to open ports: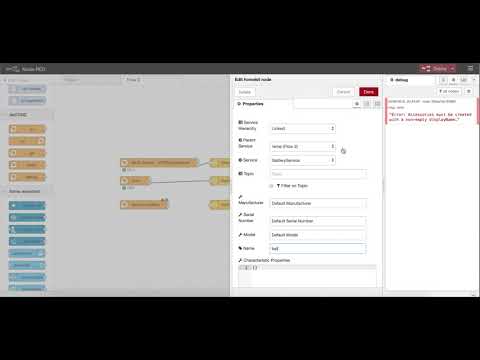 Watch YouTube video